Welcome to Leslie M. Stern Design
Envision your space the way it can be. Imagine light flowing, and a sense of openness. Feel the balance of functionality and elegance. Spend time in a place of beauty.
At Leslie M. Stern Design, LTD, we specialize in inventive design, reflecting our knowledge of art and architectural style and our respect for livability.
Our creative process is a collaboration with you, recognizing your individual taste and accommodating the unique needs of everyone who will use your space. Chicago interior design at its finest.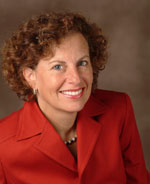 See Leslie speak regarding:

"Designing for All Generations"
SPAN, Chicago, Il
on February 25, 2020
"Health and Well Being in the Work Place"
The Executives Guild, Chicago, Il
8pm on January 22, 2020
"Health and Well Being in the Work Place"
Wrigley Building, Chicago, Il
12 noon on November 6, 2019